~Jerome County~
   Jerome County was created by the Idaho Legislature on February 8, 1919, by a partition of Lincoln County. Jerome County was created in 1919 from the parent Counties of Gooding, Minidoka and Lincoln.
   In the 1880's it was part of Alturas County, which no longer exists.
   The county seat is Jerome believed to be named after Jerome Hill who was commissioned by Kuhn to find a suitable area for a town site. Traveling all day Jerome Hill and his group found themselves lost in the lava and sagebrush so made camp for the night. Morning brought a wonderers view of the Sawtooth Mountains to the North and Twin Falls to the South and all agreed they had searched far enough, markers were placed at the location and Jerome town site began her legacy.
<![if !vml]>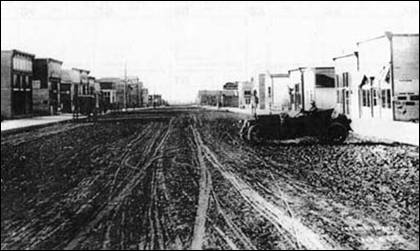 <![endif]>
Early Main Street in Jerome
Photo: Jerome County Museum
<![if !vml]>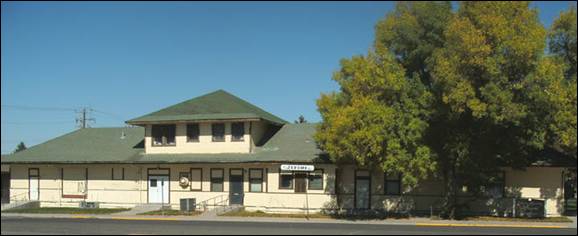 <![endif]>
Jerome Railroad Depot was built in 1911 and is now home to the Jerome County Museum
   The land opening was held on September 30, 1907, where two lots were offered for public auction, following choices of lots were drawn by lottery. 1907 land was set aside for a cemetery and in 1914 received a deed for said property. The first train "Idaho Southern Railway" entered Jerome on December 28, 1908, coming from Gooding. The Pioneer Newspaper owned by H. A. Stroud and John D. Nims released the first edition on November 12, 1908. Adeline Becker became Jerome's first postmaster with the Post office beginning service on August 24, 1907. 1908 brought the first telephone service to Jerome, managed by Ed Churchman. Jerome School District was organized in 1908 and in 1911 the District became Jerome Independent School District # 33, Transporting students by school wagon began in 1909. 1922 crystal radio sets made an appearance in Jerome, which was enjoyed by many residents.
   Jerome County consists of the small farming communities of Eden, Hazelton, and Jerome.
   Towns and Settlements left behind but not forgotten Falls City, Greenwood, Hillsdale, Hunt, Pleasant Plains and Barrymore.
   The Minidoka Relocation Camp, one of ten Japanese American internment camps set up during World War II, was located in Jerome County, six miles north of Eden.
   Jerome is the seat of Jerome County and the center of a large Carey Act irrigation project. The town was established in 1907 by the Kuhn Brothers, as part of the North Side Twin Falls Canal Company. It takes its name from Jerome Hill, one of the investors in the project, and a brother-in-law of W.S. Kuhn. The city of Jerome became a municipal corporation on March 24, 1919.
<![if !vml]>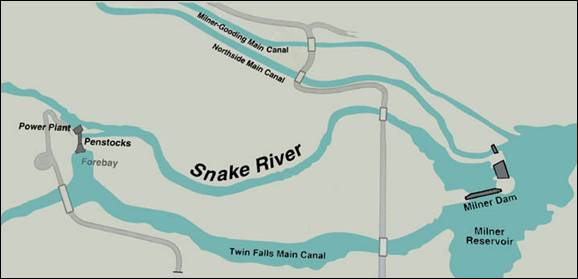 <![endif]>
<![if !vml]>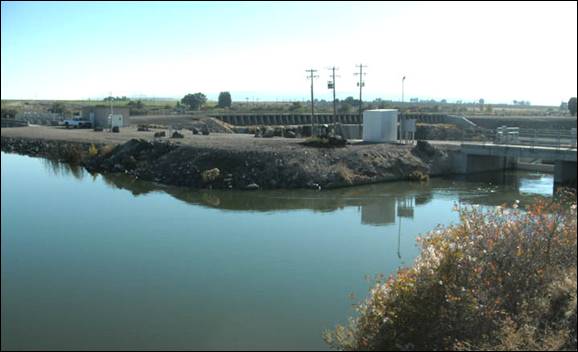 <![endif]>
Milner Dam was authorized for construction as a privately capitalized venture under the 1894 Carey Act, a precursor to the 1902 Reclamation Act. Ira Burton Perrine, a local rancher, chose the site and recruited financial backers, including Salt Lake City banker Stanley B. Milner and eastern investors Frank H. Buhl and Peter L. Kimberly. The Buhl-Kimberly Corporation built the dam and the Twin Falls Canal in 1903-1905. Milner Dam's primary purpose is irrigation but it also produces hydroelectricity.
<![if !vml]>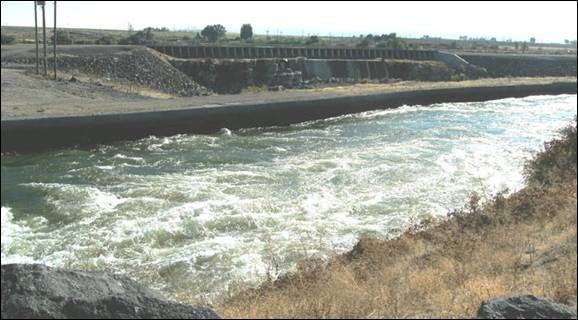 <![endif]>
Northside Main Canal at Milner Dam
   The city of Jerome is the economic center of Jerome County. Farming and Agricultural related industries still dominate the economy of Jerome, but the city is broadening its economic base in the service sector, manufacturing and retail trade. Jerome's downtown serves as a civic and retail center.
   Jerome is in an advantageous position, having a relatively compact city center, a diversifying economy, and attractive neighborhoods. Jerome has a rich architectural heritage which is evident in the city's downtown, handsome homes, and numerous lava rock structures.
   Eden is a city in Jerome County. The population was 405 at the 2010 census.
   Hazelton is a city in Jerome County. The population was 753 at the 2010 census.
   Hunt is an unincorporated rural area north of Eden in Jerome County. The area was named after Frank W. Hunt, a former Governor of Idaho. It was the home to a Japanese Interment Camp now marked by the Minidoka National Historic Site.
Source: Wikipedia, Jerome County, NPS, Elmore County Press
________________________________________________________________________________